At Together We Count we often meet small business owners and sole-traders who are desperate to grow their business but don't realise that, in many cases, they already have many of the correct tools at their disposal.
We all know that it's cheaper to maintain a client than to catch a new one- in the Plumbing and Heating Installation industry it's essential to retain your clients and use them to grow new business.
Big companies like Amazon, Google and Facebook use "big data" to target their sales to their customers and to maximise their profits. But what is big data? It's a buzz word you might have heard in the news, but it's just a phrase used to describe the collection of information about all aspects of client interaction to mine for patterns and trends and so focus and target marketing and customer service. You might associate big data with the internet and technology but small companies can use a database to mimic and replicate many big data functions, big data for small businesses.
You don't need a big data centre to make big data work for you.
You could use a database to target marketing by sending out discount vouchers to landlords and lettings agents with CP12's due to remind them to book them. If you've installed a new boiler for a client how about sending out a boiler birthday card reminding them to book a service. Of course, it's not just new boilers that will benefit from regular servicing and maintenance- using your database to contact customers and remind them about their servicing needs can seriously increase retention and it can help your customers by ensuring that they fulfil any terms and conditions of their warranties! Another tip is if you've recorded the type of system that your client is using then you can send them marketing about upgrade offers that could be useful to them, such as upgrading thermostats of owner-occupied properties or deals on combi boilers for installations still operating on a cylinder. If you record customers whose plumbing and heating installations are currently limping towards the great boiler graveyard in the sky you can target them with great deals on new systems or replacement radiators for customers who've already had you out to bleed them twice this year. The possibilities are only limited by your imagination.
Databases aren't just for marketing though, there are many other practical uses for your business. For example, they can also be used to manage relationships with other professionals too- you can use a database to track part costs for example, which can, in turn, help you negotiate better rates from suppliers, so by tracking merchant's prices and special offers may sway you from one supplier to another, helping you keep a competitive edge and increasing customer satisfaction.
A database can also enable your business to keep an eye on late paying customers, if a customer is consistently paying outside of your set terms you can sure that any subsequent work is paid for upfront, potentially even specify that payment is cash only if you're worried about the customer's cash flow and ability to pay. You can also target slow payers with a prompt payment discount, enticing clients to pay on time, improving your cash flow.
Tracking customer satisfaction is another great use for databases. Excellent customer satisfaction rates can be a real advertising draw for your business. Conversely, if your customers aren't satisfied and are consistently telling you the same reasons why you can work hard to resolve any issues to increase customer retention and your business. You can also to record complaints and what solutions are offered. That way when you deal with the same customer again in the future you can hopefully avoid any further problems.
But how can you capture this information to use it in the first place? We know that many PHI have not got the time or the inclination to deal with lots of paperwork. There is software out there that can automate the information collection, capturing the data while issuing invoices and receipts.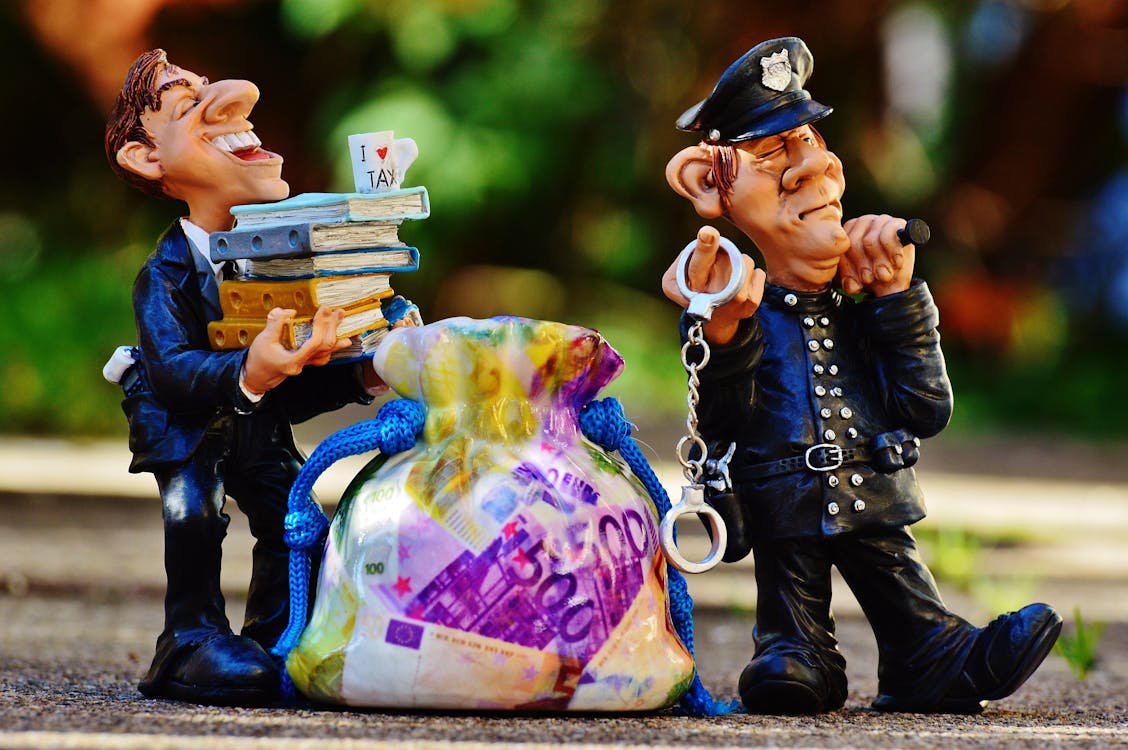 But if you're reluctant to make the change to a fully digital paperless experience, then you could either bite the bullet and spend half an hour or so a week in front of the PC inputting the data manually. Another solution would be to work with an accountancy customisation software company to create a tailored solution- bespoke to you and your business.
It is important to communicate your data capture clearly with your clients- you don't want to fall foul of the Data Protection Act 1998. The act covers the collection and storage of personal information. Most Plumbing and Heating installation businesses would not be exempt from registration with the Information Commissioners office, but it's always a good idea to make sure by checking with the ICO's own self-assessment tool online via their website.
Whether you're exempt from registration or not you still need to abide by the terms of the act, so you need your customers' consent to store and use their information. This requirement can be met with opt-in boxes on feedback forms, or as part of your terms and conditions. However, you inform the client that you're collecting their data make sure that you're transparent about how you're going to use it.
Customer information must be stored securely- leaving papers unsecured in your van where they could be half-inched by any Tom, Dick or Harriette who takes a fancy would not be meeting your obligations! If you treat any customer records as importantly as if they were cash then you won't be going far wrong! This also means making sure information is only used for the purposes you told the customer it would be- you certainly can't sell the information on without customer consent.
I know how difficult it is to find the time to do admin- and how much less pressing it can seem than dealing with a client emergency, but capturing this data and using it to your advantage is the key to growing your business.
Five minutes a week could be all you need to keep track of your data and start making it work for you
An easy way to cut back on time and paperwork to have more time to focus on your business is to cut back on travelling to quote for new work. This might sound totally topsy-turvy but it's a really effective way to maximise the time you spend earning. When a customer calls for a quote, spend more time discussing on the phone with them- find out what they need and give them an idea of your hourly rate and availability, customers will appreciate your honesty if you don't waste your time and theirs driving out to a job that they need done in the next ten days and you're already booked solid for a fortnight! Once you're sure that the only then do you need to go out and quote. You can also be strict about the geographical area you cover- any job that you spend more time driving too than working on is going to make it hard to turn a profit. You can always find a friendly colleague to refer potential customers to in another area on the basis that they'll do the same for you! This has the added benefit of cutting your overheads- less time and fuel spent on quoting for jobs will maximise your profits as well as allowing you more opportunities to focus on growing and maintaining the business you already have.
One particularly complex type of paperwork that many smaller plumbing and heating engineers can spend a lot of time wrestling with is the complexities of VAT. While VAT is never simple, the rules around the installation of plumbing and heating systems can take a lot of time to get your head around. Big firms with turnovers in the millions can herein-house accountants who can specialise and bring years of experience to bear on legally minimising their VAT liabilities (I used to be one before I decided to bring that experience to smaller businesses through Together We Count). While any accountant should be able to complete a VAT return I strongly feel that a specialist can always bring extra value to the table. A good accountant can also act as a business advisor to your growing concern, helping you navigate your personal tax return and questions around the age-old question of self-employment vs limited company status, and an accountant with specialist knowledge of the heating and plumbing industry is going to be able to provide specialised advice.
You might need more than a calculator to work out your VAT
However you make the time, you'll find that your business will benefit from an increased focus on customer data.